Individual Transformation Coaching:

Emmanuel's passion for helping individuals succeed in life and his genuine desire to be of service has been described by many, as 'one of his greatest strengths' as a coach. Combine this with Bob Proctor's fifty-seven years of research and wisdom, and you benefit from the best of both worlds. As you journey towards the life that you truly deserve, Emmanuel will teach you the skills that you need to get the results that you want and best of all, these techniques will continue to help you to achieve quantum leaps even after the coaching.
High Performance Corporate Coaching: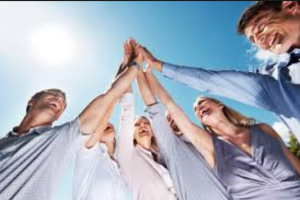 This type of coaching focuses on leadership, team building and communication which is so crucial in achieving permanent corporate success. The financial statement of your company and the wellbeing and productivity of your employees, will vastly improve amidst a harmonious working environment. By investing in your work force, you will see results that will set you apart from the competition. This powerful coaching program has been used by some of the biggest companies in the world and was used to increase the sales of the world's largest insurance company Prudential Insurance by hundreds of millions of dollars. This advanced material will transform you business in ways you couldn't believe were even possible.
What is success and how far can it go?
Is there a limit?
Why not continue to grow and expand your business the way that Prudential did and rise above your expectations every time.
This is the challenge that Emmanuel will set for your business and its employee's so that every time you achieve success, you continue to reach for more and become limitless. 
'Never set limits on success, allow your mind to continue to surprise you.' Emmanuel Kerr